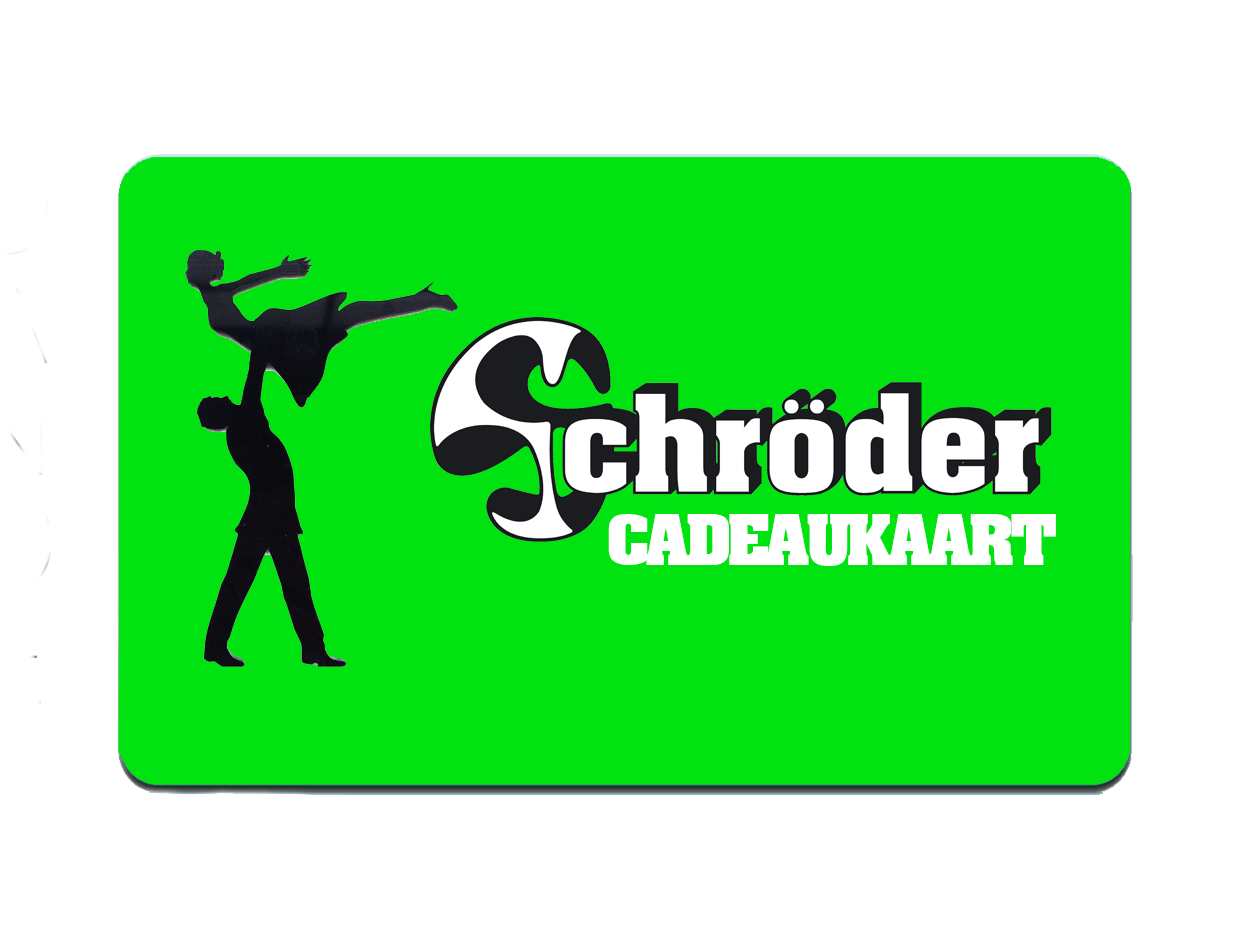 Cadeaubon van Schröder Dansschool
Daar dans je gewoon! De Schröder cadeaukaart is een verrassend en persoonlijk cadeau voor iedere gelegenheid. Deze card is een cadeaubon in de vorm van een creditcard, daar maak je gegarandeerd vrienden mee!
De Schröder cadeaukaart is perfect als verjaardagscadeau, past in iedere schoen, onder iedere kerstboom, of gewoon zomaar. Deze giftcard kun je met ieder bedrag opwaarderen en het dus zo gek maken als je zelf wilt. Geef je een complete dancursus cadeau? Of heerlijke drankjes aan de bar!
Wie verras jij met dit originele cadeau?
Wil je meer informatie over de cadeaubon of een danscursus?
Wil je ook komen dansen? Vraag vrijblijvend een proefles aan.